Yearly Journal
Yearly Journal - 2021
Reflecting on the year 2021 and writing about things I am looking forward to in 2022.
Hey friends,
This is something I have been meaning to write every year as a reflection for the whole year. So, let me write down how I intend to reflect on personal growth. I will be mostly focusing on Writing, Work, and Health.
Ready?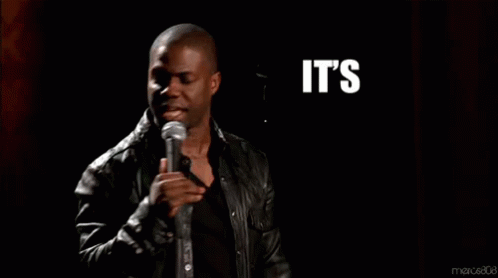 Writing:
This year, I have been writing on the domain of my own melvinraj.com. I took this step mainly because of two reasons,
The previous website wasn't user-friendly and the accessibility was way off. I know this reason is not the right way. I know what you are thinking, If writing is good, people will read - I understand but I feel the more thoughts and ideas I want to write upon; the more you will be affected by the look of the page itself.
I write every time I have an idea or something happens around me that I put into the words and publish. This method of writing was not efficient and I was looking for ways to write every day. That is when I found the 50 days of writing by David Perell. I took this workshop with the intent of writing every day and learning as much as possible for 50 days. In the beginning, the only rule I set for myself was
1. Keep writing every day without a break for as long as you can.
2. In case you took a break, start immediately the next day.
3. No matter what complete the entire 50 days.
As Austin Kleon said in an interview with Ali Abdaal on his youtube channel -
Writing is not just a way on how to communicate with the world, it is communicating with yourself.
You can check out the snippet from the interview here (I couldn't find the actual video).
With these intentions in mind, I started writing my notes on each mail from the 50 days of writing and I must say it has been the best learning although not very much but a workshop on writing has changed the way I write now.
I have been confident in making mistakes and I have written every day even around 250 words per day. This writing regime not only made me think clearly but also helped me form ideas even better. I don't have to wait for ideas, I just look upon my note-taking system and I have a few ideas there waiting for me to write.
That being said, the hard part is to keep the consistency. There will be days where I will fail on writing every day but I am hoping that I get back to it the next day without fail.
P.S: In case you want to check out the 50 days of writing notes I have written, You can check out here.
Work:
I have been happy with the work I am doing. It gives the satisfaction that I did something productive and also helped other people to resolve a few of the issues that were stopping them from working. I intend to work in more creative and more challenging roles in the future but as a fresher, this job has helped me in a lot of ways. A few of the things are
It gave me time to work on my own thing.
It gave me the confidence to talk to people from across the world.
It provided the ability to work under immense time-sensitive issues. (not all the time).
It helped me pay for things that were most necessary.
It has created a greater deal of opportunities for me to explore.
I don't know yet how long I will work in the same position but it is not for long.(more on it later)
Health:
I have a body that constantly needs me to be on a routine of working out. If not I will turn into a potato. That is what I am right now. A POTATO. I am aware of it and I used to be jogging every day until the last April when I broke my toenail by hitting a bike stand and the entire foot was painful for the next few weeks. I was not able to jog for the next few months due to this and couldn't wear socks the whole time until recently. I am hoping that next year I start working out again, like in 2020. I used to have a step count of 15k average for the whole 3 months in Mysore and if I can get to 5-6k here, I am doing my job in fitness well.  
The next thing is I don't drink a lot of water and it will be a priority to be drinking a lot of water.
There are a few mentions I need to point out:
I have a few things that I am happy about the past year and I am hoping to increase this context even more.
I wrote consistently for 50 days and continued writing every day since.
I have worked and learned about UX design for the past half-year since June. I am close to getting a certification and then would love to look for jobs in UX design.
I have been listening to audiobooks and completed 7 books, it is not a lot but it's a start.
I will be including more of these here and it will be interesting seeing it next year and reflecting on how good have I done.
What am I looking forward to in 2022?
Firstly, more writing. I want to explore more about the habits, mental models, and a few introspections.
I have also started a newsletter, Weekly-Brew where I am sending out interesting articles, tweets, and video recommendations that will be interesting and a fun watch every Saturday. It will be fun to curate and learn more.
Secondly, I would like to get back to running/jogging. The one hour that I do, I get to listen to audiobooks and podcasts and music, which every morning felt refreshing. This whole routine has been shelved due to an injury. I would like to have consistency again.
Thirdly, I would like to work in a company as a UX designer as the field interests me and it is something that requires me to be the best of both worlds i.e. creative and technological. I am currently in the last phase of gaining a certificate after which I will be gaining experience by either working on my own(freelancing) or building a few side projects that are shipped.
In the same field, I would like to explore this application called bubble.io. It is a no-code application that helps build websites. I am interested because technological advances are enabling us to build something that can help others. I want to be a part of it. I want to have some part of the business that helps you. Being helpful means making your time and value a little better and efficient.
It would not be an easy path but It is something I want to do next year. So, I am giving myself 6 months to grasp and build in public with bubble.io. I will update the progress here on this space and also on Twitter.  
Finally, If only the cases of covid are decreasing and the option of traveling are back. I would love to travel. I don't have a bucket list of places but I would like to be able to travel every year someplace, where I can explore and look at different cultures.
---
These are all the thoughts I have been meaning to write about the year and the year ahead. It is a good feeling to look back and reflect. I will be writing every year like this. I know you would want to start something like this where you can write to clear your mind and I would recommend reading this article below and it might help you get started.
---
My recommendations from things I have found out in 2021:
Thank you guys for reading. Do let me know what are you most proud of yourself in the year 2021 and what are you looking forward to in 2022.  
I wish you all a very happy new year. See you soon!
---
☕
Join the weekly brew starting tomorrow January 1, 2022. I will be sharing curated content from articles, tweets, videos, and more every Saturday.
---