---
Hey, I am Melvin and you are reading the weekly brew newsletter. You signed up here to receive exciting curations in your inbox.
---
It is the 50th post that you are reading and I am elated that I have been posting weekly one post/email for the past 50 weeks. This post will be long and for the first time free for everyone to read on the web.
Writing these newsletter posts every week is one of the few process love to do. I find interesting things from articles to reels, to videos, and save them in either a WhatsApp group that contains only me or to a notion page and use the Instagram save feature just for this. I have been sharing resources for the past 50 weeks and this week, I will share some old but good ones and some changes moving forward. I feel I can write about them because these are good changes.  
Removing the name weekly brew — This will be starting from the first post of January. There are two reasons, I decided to do this. First, the name is not giving a better description of what my newsletter shares. Second, I want the newsletter to focus on curious traits of mine (more on it later.)
Making it free for all — Starting from January 2023, this newsletter will be free (open to read by anyone clicking the link) and can be viewed by anyone. The only catch is I share my personal updates and stories via email. So, if you want to read more about me, you need to sign up and read it by email. (Just like today, I shared my thoughts on shopping and IKEA.)
Introducing a WhatsApp community — I will be sharing a WhatsApp community link in the coming weeks where you can join for free and share interesting things you learn to help others learn and get educated and entertained.
Lastly, I am thinking of adding a paid newsletter post as well, which will include something more. So, if you guys are interested in supporting. Do sign up from the link below.
These changes will not reflect in such a way that requires you to do the work. You will be receiving the posts in a similar way. to your inbox and will be updated on social media.
Let me know what you think of these changes by sending a reply in the mail or by comments under this post.
Here's the best of 50 weeks of curations:
---
Articles:
Interesting reels:
Movie/tv show  recommendations from the 50 posts:
Rang De Basanti
Ponniyin Selvan
The billion-dollar code
The playlist
The social dilemma
Asuran
Songs:
Alag aasmaan
mystery of love
Make you mine
O'rangrez
Marakkama Nenjam
Here are some of my older posts if you want to read something interesting:
Videos:
---
That's all for this post. One thing, that will remain the same is the gifs at the end.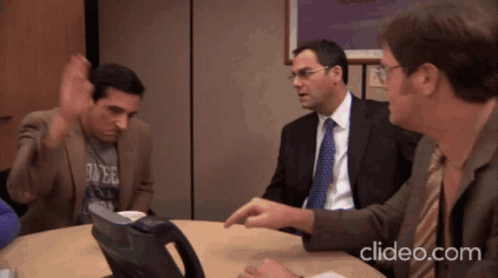 If you have enjoyed these curations and want to support my work you can do any of the following:
💌 Support this newsletter by signing up for this newsletter or by considering getting a paid subscription from the link below.
🤙 Share this newsletter with your friends and family by copying and sending them this page link.