Casebook
Ways To Start Writing Online
People are starting to realize, they can be full-time workers and start a hobby which brings satisfaction and a feeling of time being spent well. Here are a few ways you can start writing online
Hey friends, I want to talk to you about the recent events that led me to believe that there is actually a new way of working.
Ever since we are little we are told to be doing something traditional like get a degree, practice a lot, climb the ladder with hard work and succeed. This is the standard way and it is really impactful.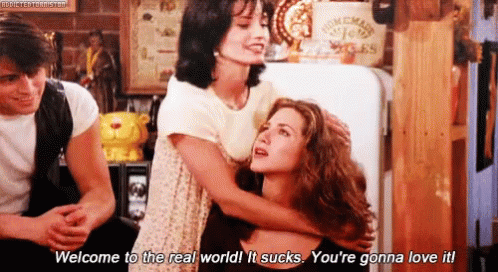 Internet is changing how we can get started on financial freedom and also the satisfying feeling of working on our own thing.
Yes. You can be working anywhere on your own thing while you are working full time. All it takes is a change in mindset.
Lots of people are starting to realize and maybe you should too! Here is a breakdown of what I am talking about and how it will be a fun little side activity you do consistently.
The thing to understand at the very beginning is that the internet allows you to do anything. I mean from learning to playing to contributing to a cause. This internet has changed many more lives in the past 20 years than television did.
We are meant to work on our own things be it in a group of people or in a large corporation. People are assigned tasks and we have to do them. Now, imagine if we can take out one hour every day doing whatever we want to and people can take a look at it.  
Since the pandemic started entire world was asked to sit at home and work from home. When companies started asking to work from home, few realized that all they need is the internet as the company provides the rest. This opened opportunities to travel, start something on our own or pursue a hobby.
This side habit is nothing but a little place on the internet where people come and view the work you put out.
Over the last two years, I have been trying out various platforms for writing and I can honestly say there are way more opportunities for you to get started than ever before.  It can be a basic daily log of your activities.  
Not only writing, but you can also start anything as a hobby and you will be able to do something online that can potentially either build you an audience or start making money right away.
In order to make something online, there are certain ways you can get started on the creator journey to build an audience or monetize your creation.
People have started writing online a lot more and there are many individual writers emerging who have amazing articles online. They share it just by writing how they feel, not needing to be a traditional writer to publish content via publishing and all that.
Writing is one way people can start to express how they are feeling, express their inner storytellers, and bring out fantasies on paper.
People think of writing online as a huge task and don't even try writing. Here are a few ways you can get started online that are absolutely free.
An independent writing platform. People will be notified via email if they are subscribed and it honestly is really simple as writing your school essay.  You can hit a few lines about your day, tell your people how your week was, and end it. You are underestimating how good people feel while reading about what you have been up to. In the long run, it will be a journey and you will have a written log of how it has been.
It is absolutely free and people can get started by just signing up. It provides additional functionalities like adding voice recording and more.
Here are three people whom I follow  who write on substack have been absolute game-changers for me:
Sahil Bloom:
He breaks down complex mental models, interesting news, and some story from history into a readable and listening podcast. Do check out!
Kindred Spirits:
This newsletter is written by Sindhu Shivaprasad who writes book reviews, about life and a lot more. The way she replicates situations in words is amazing.
Austin Kleon:
The author of  'Show Your Work' who literally shows his work and what he is up to in a weekly newsletter while sharing his artistic side is one inspiration of how we can do something for fun online and people will love it.
Revue(shutdown):
Revue is also a newsletter platform where people can share their work as an email newsletter. This is a platform backed by Twitter.
If you are active on Twitter and want to share more with your audience then this newsletter is a good place to start.
Medium is an open platform where readers find dynamic thinking, and where expert and undiscovered voices can share their writing on any topic. It is as easy as signing up for the platform and writing stories. There are many success stories from this platform as well.
Ghost is an independent, open-source platform that lets creators build an audience along with the capability of sending out newsletters and also building a loyal audience. I personally use this platform. This has been a game-changer. It is just a place on the internet where people can create their hub. Write, podcast publishes videos, and monetize.
It is a paid subscription to use the platform but I would recommend it because I use it and love using it.
Ghost actually lets you have 14 day trial period to take a look around. If thinking about starting then get started here.
I am not giving you every option there is because not a lot of people need that many options if they are starting to write. It will be information overload and be a hindrance to starting.
After reading this I hope you just start writing if you are into the writing of some kind.  
Although I encourage people to start writing online here are a few things to keep in mind before you get started as well.
It requires you to show up consistently:
I don't say showing up daily is necessary, but it must be a fixed place and time. weekly, biweekly, or monthly (Your choice).
It should be an extension of you:
The "work" you are putting out should be the thing you enjoy doing but not something you took just because people are making money
The reason  I say this is because although at the beginning it will absolutely help you reach new people and find a few wins later on it will tire you out and you will lose interest. It should be something you enjoy. It can be anything from writing, drawing, sketching, making caricatures, collecting items, and researching different things. Anything. But you must enjoy doing it.
Sometimes, It affects personal life:
It does affect your family time, and partner time, which is why doing it consistently and starting small help. Just remember that this type of work takes time and always think ahead in years
Lastly, doing all of this can affect your mental health:
Yes, it does take a toll on your health. So, before deciding on starting a creator's journey, take your time to set the basics right. Exercise regularly, eat healthily, and don't neglect sleep. Although I am not following the steps often. I want to make sure these are sorted in the beginning for you so you don't have to suffer.
So, to conclude – there are a lot of options to start writing online, but the most important thing is to write in abundance about topics that interest you.
---
Thanks for reading this post. I truly appreciate your time and attention.
If you'd like to support my work and encourage me to keep writing, here are a few ways you can do so:
Sign up for free to get a weekly newsletter from me. You can do so by clicking this button below:
Share this post with friends and peers by copying the page link and passing it to people who might find it helpful. All of my subscribers come through word of mouth, so every share counts!
Become a Patron of my creative work. You can support all the newsletters, blog posts, or any other form of content I create on this website by upgrading to a paid membership. You can do so, by clicking on the button below.
---