Day 43
Writing is a skill. In here I send notes of my writing from the 50 days of writing course by David Perell, to reflect, develop and build my writing style.
In the 43rd email from the 50 days of writing, David Perell talks about The Soulja Boy Strategy.
When he was a kid, he discovered a rapper named Soulja Boy, who started his career by curating playlists and posting on the website called Sound Click, and soon it became the top 20 biggest audiences.
Soulja Boy, was new to making music, so people followed his playlists because of the taste. He then later diversified onto, YouTube and MySpace.
After doing curation for a while, Soulja Boy slipped his song into one of the playlists and people liked it. It went on to be at the top of the Billboard Hot 100 Chart.
David mentions the song was not successful because of the quality but because of the curation-driven advantage.
So, David advises us that if we want to start creating and don't know where to begin, Start Curating. This is What David had to say -
If you want to start creating but don't know where to begin, start with curation. It's a gateway drug to publishing your own ideas because it gives you the license to experiment without the pressure of coming up with new ideas yourself. Besides, you're already doing most of the work because sourcing and consuming ideas is 80% of the curation process. Write a description about each recommendation, as if you were talking to a friend. Then, publish it.
Many people do curation of articles ad what makes them stand out is the commentary you add to each curated link. This separates us from the rest of the curators and keeping it precise is the key.
My Thoughts:  
Speaking Of Curation, I have an announcement which I was planning to make next month, but since some of you are following up on my readings. I will cut down these daily emails and will be sending you one mail every Saturday, curating articles and tweets of the week that I have been reading.  I call it the 'Weekly Brew'.
More about it later, so make sure to follow me on Twitter to get more updates.
Coming to the topic of curating content as a way to start. This strategy is the framework that seems to work. Although it has some serious research and note-taking needed. Let me explain:
Weekly newsletter require you to have all the relate articles ready for you every week.
Curate anything that provides value.
It need to have proper description in your own words.
It should be concise. To the point and never overselling.
You must have a good note-taking system to enjoy the process as it makes it easier and super fun to work on.
These steps must be pre decided  even before you decide to start. Of course, not every plan goes according to plan. So, what I suggest is to write down few additional curated mails beforehand(say 5-10) and mark it down as emergency issues.
This will save you a lot of pressure.
Thank you for reading.
For more of Perell's work, you can signup for the 50 Days of Writing Course by clicking and signing up to receive one mail every day with amazing take on writing.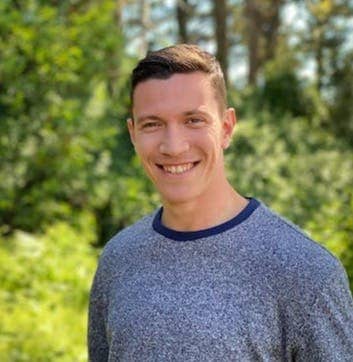 ---